In recent years there has been a growing concern for the potential health hazards caused by dental materials which include toxic compounds, most notable the use of silver amalgam fillings which contain mercury. At Landmark Dental Group, we provide biocompatible dentistry to avoid using harmful materials in your treatments so that we can provide care that will promote your immediate and long-term oral health. Our goal is to improve your oral and overall health and wellbeing. We invite you to contact us at 808-946-6326 to learn more about biocompatible dentistry in Honolulu, Hawaii, and schedule a consultation with Dr. Christopher Chow.
Also known as biological or holistic dentistry, biocompatible dentistry emphasizes an approach to dental care that considers your dental health in the context of your overall health. Our dentists and team have chosen to use materials that are safe for your body and which will work with your body to promote better health. Part of this commitment to you and your health includes materials testing, through the Clifford Consulting and Research Lab. Clifford Materials Reactivity Testing helps to screen potentially unsafe materials so that we can choose the best type of materials for your treatments.
To learn more about this testing, please visit http://ccrlab.com/.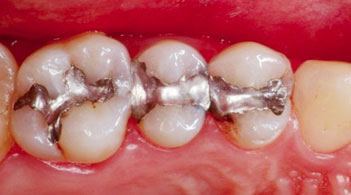 Typical Silver Amalgam Filling
showing fractures and underlying decay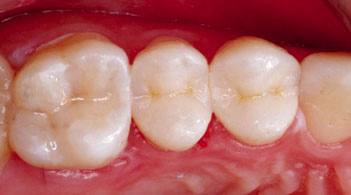 Beautifully restored with Bio-compatible porcelain
Other aspects of biocompatible dentistry include:
Safe mercury amalgam removal
BPA-free treatments
Using digital X-rays
Metal-free dentistry
Chemical-free sterilization systems
In addition to meeting concerns for biocompatibility, our dentists and team also consider the type of problem that is being resolved, including the function of the damaged tooth and the biting surface involved. Each restoration we provide is custom-designed to meet your needs. In many cases, our doctors can provide your restoration in a single visit using advanced CEREC technology.
For more information and to schedule an appointment with our dentists, contact our office today.